Alumni win prestigious Vanier Canada Graduate Scholarships
Allison Chua (BEng'11, MASc'14) and Timothy Disher (BSc'11, BScN'14) are among the three Dalhousie graduate students to receive 2017 Vanier Canada Graduate Scholarships. The third Dalhousie graduate student to receive the award, Hansen Johnson, is a researcher in oceanography.
Chua, Disher and Johnson will each receive $50,000 annually for three years to support their doctoral research projects. The prestigious award is awarded based on academic excellence, research potential and leadership.
Optimizing Autonomous Underwater Vehicles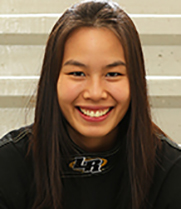 Allison Chua's research in oceanography focuses on improving the abilities of Autonomous Underwater Vehicles (AUVs). These vehicles allow researchers to efficiently collect data from large-scale ocean phonemena like migrations, oil spills, and underwater volcano eruptions.
Current AUVs are limited by factors including power consumption, payload capacity and intelligence. Through her research, Chua is optimizing existing AUVs and integrating them into a network of vehicles to address unprecedented changes in our ocean's environment.
Cost-effectiveness of single family room care in a Canadian NICU: A randomized controlled trial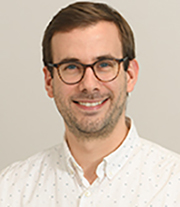 Timothy Disher's nursing research will investigate the potential benefits of switching to single family room care for preterm babies. Prior research shows that single family rooms can provide multiple benefits for newborn babies, including a reduced risk of serious lung disease or infection. However, single family rooms do not improve outcomes for all babies and little information exists about the social and financial burdens placed on families in single family rooms.
Disher's research will be the first of its kind, providing high quality evidence for the outcomes to parents and the healthcare system of switching to a single family room design. The results of his study will help decide whether all of Canada's 177 neonatal intensive care units (NICU) should switch to single family rooms, as well identifying the hospital and family factors that the NICU facilities should consider.
Read more in "Three students, three scholarships, three years" on dal.ca.