Not All Fun and Games: Difficult Decisions and Trade-offs in Cultural and Recreational Infrastructure
Tuesday, November 19, 2019
Time & Location
12 - 1:30 p.m.

Room 1020, Ken Rowe Management Building
6100 University Avenue, Halifax, NS
Panel 10: MacEachen Institute for Public Policy and Governance's ten-week Policy Matters Speaker Series. 
The decision to invest in Cultural and Recreational Infrastructure (CRI)—community centres, museums, music halls, swimming pools and ice rinks, for example—can help further important social, cultural, environmental, economic and health goals for the province.
While the aspirations for these investments may be laudable and ambitious, there are limits to funding and capacity. As different orders of government are set to allocate funds for CRI in the coming years, decision makers must make difficult decisions that reconcile important but sometimes competing priorities, such social and environmental concerns, on the one hand, and financial and economic on the other. This panel will report on new research that examines the policy context for CRI decision-making in Nova Scotia and governance frameworks that can assist with difficult decisions and make values and trade-offs more explicit.
This event is free and open to the public. Registration is not required. Seating is first-come, first-served. Events are also live streamed and the recording is available for viewing following the event. 
About the Speakers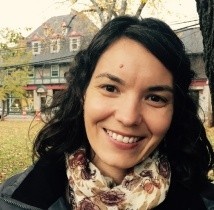 Darrell Dexter (Chair)
Darrell Dexter, former Premier of Nova Scotia, is an Honourary Distinguished Fellow with the MacEachen Institute at Dalhousie University and Vice Chair with Global Public Affairs, which he joined in 2015. Darrell is a senior member of the Global team, working with the firm's public affairs experts across the country.
Darrell assumed the leadership of the Nova Scotia New Democratic Party (NDP) in 2001 and led it to form the first-ever provincial NDP government in Atlantic Canada, becoming the 27th Premier of Nova Scotia. As Premier, he earned praise for launching a renewable energy strategy, advancing a progressive social policy, controlling spending and reducing small business taxes. Darrell oversaw ambitious new environmental policies and was presented with a Climate Leadership in Canada award at the 2009 UN Climate Change Conference in Copenhagen. As Chair of the Council of the Federation from 2012-13, Darrell worked on key initiatives such as leading an economic trade mission to China, establishing the Pan-Canadian Pharmaceutical Alliance and improving the flow of inter-provincial trade.

Bill Greenlaw
Bill Greenlaw, is the Executive Director for Communities, Sport and Recreation, a division of the Nova Scotia Provincial Department of Communities Culture and Heritage. Bill entered government in 2003 as Executive Director for Heritage, in the Department of Tourism, Culture and Heritage and prior to this be was the Managing Director for the Office of External Graduate Programs at Dalhousie University.
As a public administration professional, Bill has served as President of the Institute of Public Administration Canada, President of the Canadian Museum Association and Chair of the Virtual Museum of Canada's Editorial Board. Provincially, Bill was President of Sport Nova Scotia. He is currently Vice Chair of the Coaching Association of Canada.
Bill has demonstrated his leadership ability and volunteering spirit in the sport of swimming. Bill represented Canada as Head Swimming Coach at the 1996 Atlanta Paralympic Games and 1994 International Paralympic Committee (IPC) World Swimming Championships in Malta.
In April 2012, Bill was awarded the Queen's Diamond Jubilee Medal for his contributions to Canada in the heritage sector.
 Kevin Quigley
Kevin Quigley is the scholarly director at the MacEachen Institute for Public Policy and Governance and a professor in Dalhousie's School of Public Administration, Faculty of Management. He specializes in public sector risk and crisis management, strategic management and critical infrastructure protection.
Professor Quigley founded the Critical Infrastructure Protection (CIP) Initiative at Dalhousie, an interdisciplinary research team that seeks to enhance collaboration between multiple stakeholders on questions concerning the management of Canada's critical infrastructure.
He has published an acclaimed book on critical infrastructure, numerous articles in academic journals and studies for a professional audience; his newest book, Too Critical to Fail: How Canada Manages Threats to Critical Infrastructure was published by McGill-Queen's in November 2017 and shortlisted for the Donner Prize.
About the series
Policy Matters is a weekly panel discussion on major policy issues presented by the MacEachen Institute for Public Policy and Governance. Each discussion features thought leaders from civil society and focuses on one of the Institute's four research themes – Civic Engagement, Atlantic Canada and the World, Health Systems and Governance and Smart Infrastructure. Held each Tuesday from September 10 to November 19, the discussions take place in room 1020 of the Kenneth C. Rowe Management Building at Dalhousie, from 12 – 1:30 p.m. The events are designed to encourage public engagement with local, national and international policy issues and are open to the public.
Join the discussion on Twitter
Facebook Event